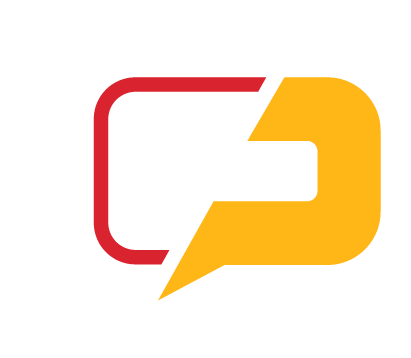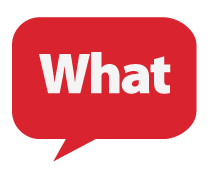 What We Do
Creating teams. Cementing partnerships. Uniting business units. Evolving leaders. Listening. Communicating. Being "fast-to-create." Navigating change. Transforming cultures. Unleashing potential.
Some — or perhaps all of these — might be your organization's long-term or short-term goals. But how do you reach them effectively and with measurable return-on-investment?
We can help. We're Commedia Partners.
Commedia Partners provides on-site corporate and organizational events that unleash the fun, power and tools of improvisational comedy to help foment creativity, build camaraderie, enhance communication skills, create and cement teams, and allow organizations to re-envision themselves and their people.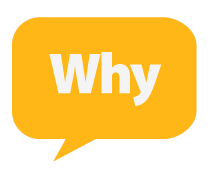 Do More than Motivate
You don't need another ropes course. Or a "motivational speaker." Or another Power-Point presentation disguised as a "training" that benefits no one.
Commedia Partners will get your teams out from behind their desks and on their feet. We'll put them squarely in the present, listening to each other, engaged, laughing and having fun together, and, finally, seeing each other — and themselves — through a renewed lens. Your people will re-emerge energized, engaged, and transformed. Focused and more closely united around organizational goals. In short: a team, one ready to meet the challenges that lie ahead.
And your event is *your* event. Unique to you, shaped specifically for and customized to meet your organizational challenges. And, your event is provided against the backdrop and context of actual real-world experience: your event facilitator or facilitators are themselves people who have decades of experience in business, corporate and organizational sectors and industries.
Partner with us. Commedia Partners.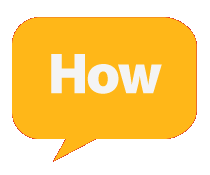 Because pictures (or videos in this case) are worth a thousand words, here's a video we at Commedia Partners created to give you and your team a better idea of what it is we do, and have done, for organizations who have brought us on-site, one that captures the tenor, energy, and fun that accompanies events I provide, as well as some background on the company. It's short, approximately 3 minutes. Take a look, and, if you're inclined, share with your colleagues.
Here's another way of saying it: improvisers are taught to innovate in the moment, on the fly, and as quickly as possible. Improvisers understand that "reality" and "truth" are in a constant state of flux, and that we'll only be successful by our willingness to recognize and adapt.
Imagine if leaders, teams, and even entire organizations thought the same way improvisers did. They'd be innovative, visionary, and insightful. Disruptive, even.
And disruptive improvisers not only survive, they thrive.  Learn More
Commedia Partner: Shawn Westfall
The founder and primary facilitator of events for Commedia Partners, Shawn Westfall has brought improv as a strategy for fostering creativity, leadership, team-building, change-management, business strategy, and organizational development on-site and off-site to various private, public and non-governmental organizations, including the U.S. Chamber of Commerce, Discovery Communications, B'nai Brith Youth Organization, Touchstone Consulting, Booz Allen Hamilton, 360Live Media, Ogilvy, Burson-Marsteller, The Washington Post Company, GEICO, The World Bank, AIPAC, Chipotle, ShotSpotter, Flying Dog Brewery, the consulate for the Embassy of Indonesia, SRA International, the National Institutes of Health, Sol Systems, and Hello, Cupcake!, among numerous others.
His career as both improv teacher and performer is storied: for 11 years, Shawn was the exclusive teacher of improvisational comedy at the DC Improv; in fact, he inaugurated the first improv comedy class there 12 years ago, helping grow and build the curriculum into the DC Improv Comedy School, which now boasts a roster of teachers and hundreds of students. His classes (and the numerous performances they've generated) have been featured in the pages of The Washington Post, The Washington Post Express, Washingtonian magazine, as well on NPR and Washington Post Radio. Of course, he's been performing improv for nearly two decades, and currently performs in a two-person improv show, ShawnMikael(s), that's played to audiences all over the Eastern seaboard, racking up a number of accolades during its short time in existence: the show it mounted as part of the 2011 Capital Fringe Festival found the duo being named "Best of the Fest" by DC TheaterScene; in addition, the duo have twice entered the Harrisburg Comedy Improv Throwdown, taking home the winning trophy two years in a row against stiff competition from troupes from Pittsburgh, Philadelphia, and New York City. Currently, the troupe performs a monthly show in the Columbia Heights sections of Washington, DC that's sold out the last 32 months in a row.
But at the same time he was also forging a career as one of the most respected improvisers in the country, he was simultaneously forging another successful career as an advertising creative and strategist. As a leader in the marketing department of the Washington Speakers Bureau, Shawn was responsible for crafting speech topics and messaging for some of the world's most revered and respected voices and visionaries in the fields of government, leadership, business, sports, and media. As a senior creative and strategist for Proof Integrated Communications, the in-house creative division of Burson-Marsteller, Shawn took advertising ideas from concept to finished product, shaping strategy and creative into print ads and radio spots to video and digital/social media campaigns for such Fortune 500 brands as Accenture, Intel, Microsoft, Chevron, Coca-Cola, Comcast, HTC, and Raytheon (among numerous others), as well as for non-profit, governmental and non-governmental organizations.
Shawn has a B.A. in English from the University of Maryland at College Park, and an M.A. in English Literature from The University of Texas at San Antonio. He is also an honorably discharged veteran of the United States Air Force.